Mountain IPA #11 Available NOW
Mountain IPAs are a melting pot for juicy NEIPA Hazies and staunch west coast hop bombs. With Free Climb we are moving off the beaten path onto new hop territory, making for an exciting venture.
Shop now
For the love of beer
We are passionate about beer and love drinking it as much as we love creating. Quality is paramount. No shortcuts!
Better together
What could be better than to share stories and create new memories with your best friend over a good beer?
When my wife asked what I thought after my first taste of your Hop(e) India Pale Lager my answer was just "Stunning!". Definitely my lockdown fave. I'll be back for more.
Paddy Haugh
Tasting a Peppertree Saison at GABS in Sydney. Loving the herbaceous everything. So much going on. Nice work!
Paul Kneipp
Just trying some of NZ's best kept secret! Delicious it is too.
Dave Townsend
[on Up Yer Kilt Strong Scotch Ale] Could close my eyes and imagine I am in the highlands in winter. 1 bottle is not enough. So yummy!!
Matt
Beer Delivery to your Home
Beer deliveries to your home are now available contactless, direct from the brewery. Free Shipping nationwide! 
More info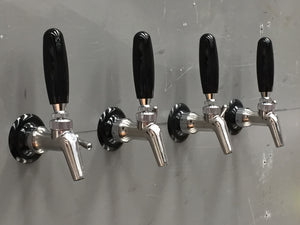 Visit our Taproom
What better way to share fresh beer than straight from the taps, right in the brewery! Get your growlers, party kegs, full kegs or bottle stock. Take away and sampling only. Check the link for current tap list.
More info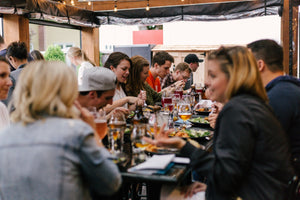 Need good beer for a function or Work drinks?
Whether you need beer for a corporate function, a wedding or a party, we are happy to help! Likewise, if you want to make sure that Friday after work drinks at work are of quality, let's talk! 
More info
Based on a lifelong love affair with good beer, we are passionate about flavour and committed to deliver finest quality beers. At Laughing Bones Brewing Co. we craft fresh and tasty beers in a variety of styles using ingredients from all corners of the world. No shortcuts!